by Hon. Alastair Nicholson
Asian Jurist, October 2018
(reproduced with permission)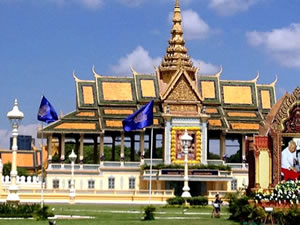 Out of a history of occupation, conflict and genocide has emerged a renewed and concerted effort to create a more just future for Cambodia's children.
"The treatment of children in prison has long been unsatisfactory. In many prisons, children are still mixed with adult offenders and receive little or no health care and education ... Many children see their lawyer for the first time on the day of trial."
"The new Juvenile Justice Law is enlightened and innovative ... It also represents an enormous challenge to the Cambodian justice system, which has hitherto been punishment-oriented."
See: The Fight for Children's Rights in Cambodia (PDF - Full Text of this Article)