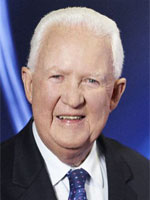 by the Hon. Alastair Nicholson AO, RFD, QC
This report follows on from my recent Cambodian visit in July 2015.
With the assistance of substantial donations from the World Congress on Family Law and Children's Rights and a generous private donor we have been able to plan two seminars to be held in Phnom Penh on 12-13 November and Siem Reap on 16-17 November 2015. This is most welcome because for an unfortunate number of circumstances we were unable to maintain the momentum generated by our 2012-13 programs through 2014 as we had planned.
My July visit was intended to plan these seminars in discussions with interested parties, including the Cambodian Ministry of Justice, senior members of the judiciary in Cambodia and UNICEF. The location of the seminars was selected by the Ministry of Justice and the participants will come from the populous Phnom Penh area in the case of the first one and the three adjoining provinces of Siem Reap, Banteay Meanchey and Battambang in the case of the second.
It is proposed that these seminars will be repeated in different parts of the country in 2016-17, together with such other programs that may be developed, particularly if the Juvenile Justice legislation is passed, or recommendations for specialist judges are accepted.
As a result of my discussions with UNICEF Cambodia we now have an additional project for 2015, namely to support a visit by about 8 senior Cambodian visitors to Melbourne to gain further familiarity with the Victorian child justice system, which we expect to take place in October 2015.
UNICEF have also indicated willingness to become involved and support the seminars as well. We worked closely with UNICEF in our 2012 programs in Cambodia and it is pleasing that this co-operation continues.